TAPELESS DECKS
READY FOR SALE
DECKS WAITING FOR A NEW LIFE

Want to have one? Just
contact me
- I will convert it into Tapeless Deck for you.
Please note that all decks in this section are waiting for conversion and they need some maintenance - cleaning, small repairs, adjustments, etc. Don't worry about their current condition - after processing they will look much better :). If you are interested in any machine shown here, just ask me for more info, additional photos or technical details.
MCS 3553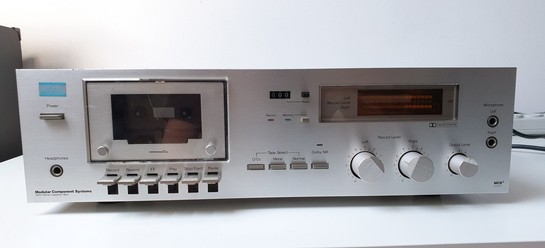 ONKYO TA-RW50
NONE OF MY DECKS MEETS YOUR EXPECTATIONS?

WANT TO ORDER CONVERSION OF YOUR OWN DECK INTO TAPELESS DECK?
WANT ME TO FIND A SPECIFIC MODEL FOR YOU ON LOCAL MARKET?