DECKS WAITING FOR A NEW LIFE
Want to have one? Just contact me - I will convert it to Tapeless Deck for you.
HARMAN/KARDON TD202
TECHNICS M24
ONKYO TA-R350
YAMAHA K-360
NIKKO ND-390
SONY TC-K410
ONKYO TA-RW50
TECHNICS RS-671
ONKYO TA-2820
MCS 3553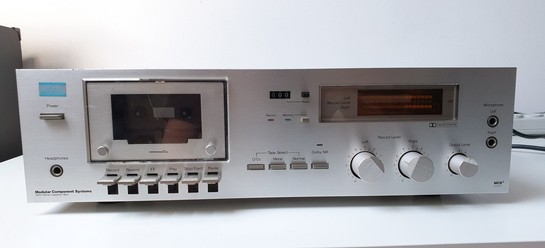 YAMAHA K-300
ONKYO TA-2040
ROTEL RD-840
NONE OF MY DECKS MEETS YOUR EXPECTATIONS?
WANT TO ORDER CONVERSION OF YOUR OWN DECK INTO TAPELESS DECK?
WANT ME TO FIND A SPECIFIC MODEL FOR YOU ON LOCAL MARKET?